Don't forget to subscribe (simply submit your email address above)
so you can have every Post delivered directly
to your Inbox without ever missing one.
HERBS ARE NATURE'S MEDICINE
. . . . . . Regular readers of my weekly herb column know that we
have been discussing how to make small changes in our daily habits so that we can receive huge benefits in our health.
We can use herbs to raise our spirits, energy and
health. Let's not sit on what we have learned, but instead put it all into practice. A place in our
homes that is bursting with healing herbs/foods is the kitchen. The mustard on your table and
many of the spices on your shelf come from herbs; most of the vegetables in your salad are
herbs; and if you have a yard, many of the plants growing there (whether by your or their own
design) are also herbs.
Continuing with ways to eliminate toxins from our diet and system, this week we will discuss some foods/spices from the kitchen.
Hang and dry your own herbs right in your kitchen
(Ask me how)
PARSLEY is used generously (works better when added fresh) in green drinks and with
other herbs to fight cancer. An enema of parsley-peach pit (or bark or leaf) tea is useful
in stimulating the liver's ability to detoxify. Parsley's high 'histine content' helps inhibit the
further growth of most cancer cells. Parsley is also good for the eyes, to dissolve kidney
and gallstones, indigestion, scalp problems (lice, ringworm, dandruff) and venomous bites,
venereal disease and hypertension.
SESAME SEEDS, being rich in Vit. C, E and calcium – powder and add to soups to fight
colds and influenza. Improves eyes (prepare tea with Eyebright and use as eyewash); eat
with meals to reduce serum cholesterol in the blood which fights obesity. The seed oil is used
externally to fight lice, staph infections, and rubbing on recent scars/incisions helps proud
flesh from forming. Because of Sesame seeds nutritional content, taken with meals it can
strength the spleen (the organ responsible for generating new blood cells).
SWEET MARJORAM, taken as seasoning and in capsules 2X per day lowers cholesterol;
taken as a warm tea rids indigestion; infectious childhood diseases (measles, mumps chicken
pox and colic); regulates menses (taken 3-4 days in advance); relieves minor headaches and
nervous shakes/hand or limb trembling (strong infusion of herb and flowers take one cup 3-4x
daily.
Rosemary
ROSEMARY, which is often used to season breads and meats, as a tea is useful for bad breath, coughs, headaches and bronchitis (and asthma: made into a syrup with equal parts mullein and coltsfoot); heart stimulant, gas/indigestion, liver tonic, low blood pressure, menopause, nervousness and poor circulation. Rheumatism, premature balding, dandruff, urinary problems and wounds/sores.
Celery Seeds
CELERY SEED(S) tea sipped slowly will improve appetite, relieve hives and hysteria; will ease insomnia taken one-hour before retiring; eases lung congestion (flavor with a little peppermint), good for nervousness/hyperactivity (with equal parts skullcap), rheumatism (with Damiana).
Stimulant as strong morning tea. Promotes urination and as an external wash/internal douche will relieve itching rashes/venereal disease.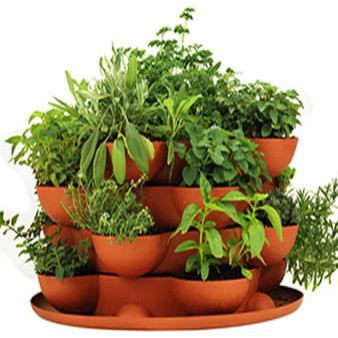 I implore you to make some small changes in your daily living habits to guaranty better health
for you and your family, to rejuvenate, regenerate and revitalize your life, health and well
being. Suggested reading: Natural Cures They Don't Want You to Know About, by Kevin
Trudeau.
If you enjoyed this Post . . . don't forget to share it with your friends and family.
www.herbsarenaturesmedicine.blogspot.com